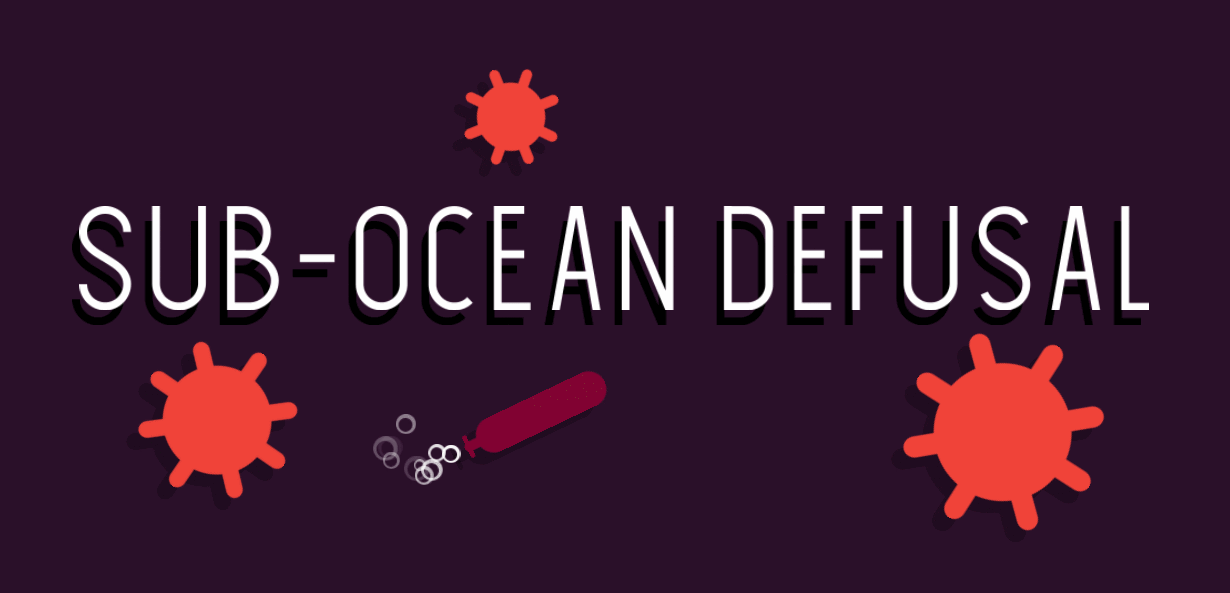 sub-ocean defusal
Continuing a Project
Starting is easy. You have an Idea and it's brilliant! You spend about 2 days making something playable and puff you have a game right? What if you want to work on it a bit more? What if you have 3 assignments due on the same day and you haven't even started on them because you were working on a prototype?
The answer is: You stop. It feels really, really, R E A L L Y bad doing it but failing college is just not an option for much more important reasons that a diploma (mostly visa stuff). That being said, I'm not that smart, so I don't really stop working on a game just because I have assignments to do. The point is, this submarine game thing is happening... someday. I still have some other games to make: Some for school, some for money, but this game is a little test for me. I need to know if I can keep making games with other important work to do and this could prove me right or wrong.
Hopefully I'll write more interesting things about it soon.
Thanks for reading!
-Gabe